The shisha has another name hookah, it is a product like cigarette which is the favorite hobby for most of the Arabians in the old times, especially the educated and upper society people, it is the symbol of fashion, healthy, clean and elegant life style, the shisha is also popular in European countries and America nowadays, shisha charcoal briquette is the fuel for heating the Water smoke pot.
It is believed that the great ideas of Arabian writers come from the experience of smoking shisha. The fuel for shisha is very important for smoking shisha, the low quality shisha charcoal would creat toxic gases in the room when heating the water pipe and the burning time is not long enough, nobody likes the odd smelling and toxic gases, add shisha too frequently when enjoying the shisha is also not acceptable for them.
| | |
| --- | --- |
| | |
| Tablet Shisha Charcoal Briquettes | Square Shisha Charcoal |
Buy Shisha Charcoal Briquette Machine of High Quality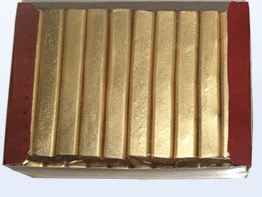 AGICO is a charcoal briquette machine supplier in Henan province (Mainland), shisha charcoal briquette machine is a kind of product customized from the clean briquette maker, if you want to run a shisha club or intend to be a shisha charcoal supplier for them, contact us for more product details now!