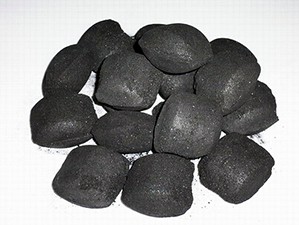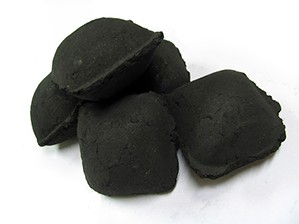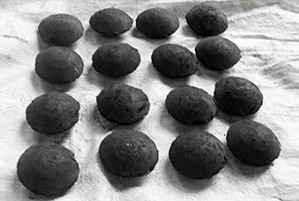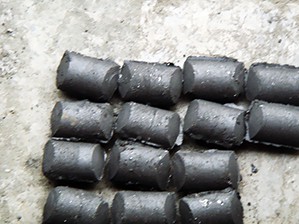 Suitable Raw Materials:
Coal/charcoal dust
Metallic mine powder
Other powdery material
… …
Coal Powder/Dust
Charcoal Powder/Dust
Mineral Powder
If you are not sure whether this machine can briquetting your raw material, contact us now and you will get professional response from our professors. A testing video of briquetting process can be offered if required.
Coal Ball Briquette Machine for Sale
Model
GCXM-1
GCXM-4
GCXM-6
GCXM-8
GCXM-10
GCXM-15
GCXM-20
GCXM-30
Producing capacity
1-2T/H
4TPH
6TPH
8TPH
10TPH
15TPH
20TPH
30TPH
Width of roller
200mm
240mm
250mm
280mm
300mm
336mm
400mm
500mm
Diameter of roller
290mm
360mm
400mm
450mm
550mm
650mm
750mm
850mm
Power
5.5kw
7.5-15kw
11-18.5kw
15-22kw
18.5-30kw
30-45kw
55-75kw
75-90kw
Speed of main shaft
27r/min
18r/min
15r/min
13r/min
10r/min
Retarder
ZQ235
ZQ350 ZQ400
ZQ400 ZQ500
ZQ500
ZQ500 ZQ650
ZQ650 ZQ750
ZQ750
ZQ850
Type of pressure
Mechanical
Mechanical & Hydraulic
Material of roller
65Mn
65Mn 9cr2Mn
Form of structure
Two roller single press
Four roller double press
Bearing of main shaft
319*4
2097724*4
2097732*4
2097734*4
Main shaft
45# Steel
D: 95mm 45#steel
D:110mm 45#steel
D:120mm 45# steel
D:135mm forging steel
D:165mm forging steel
D:250mm forging steel
Shape and size
According to your request
Mini Coal Ball Briquette Machine for Sale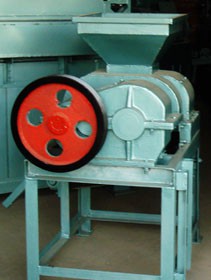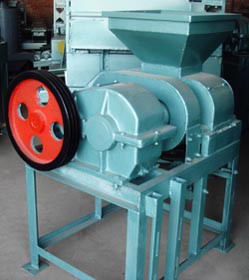 Our mini coal ball briquette machine is two rollers single press type machine. It is designed for process coal/charcoal dust. It is designed for process coal/charcoal dust. It is one of our hot sale products in recent years because of its high efficiency, exquisite appearance and low cost.
| | |
| --- | --- |
| Model | GCXM-1 |
| Power | 5.5kw |
| Producing capacity | 1-2TPH |
| Type of Pressure | Mechanical |
| Material of roller | 65Mn |
| Diameter of roller | 290mm |
| Width of roller | 200mm |
| Form of structure | Two rollers single press |
| Overall size | 1200×1000×1420 (mm) |
| Weight | 560kg |
Different Moudles & Finished Coal Ball Briquettes

---
Maybe you are also interested in knowing more about coal ball briquettes:
Coal ball briquette is a type of coal briquette used in home cooking, heating and industrial stoves, people used to burn the raw coal in the past, even now in some rural areas. Burning the raw coal bricks is a cheap way of making use of the powder coal, but definitely not the most efficient way, now with all those years of industrialization in China, the coal processing industry in China has developed to a degree which made China in the leading position of briquette machinery manufacturing.
AGICO is an experienced supplier of coal ball briquette making machine in China. China is a country which still uses coal as the main fuel for the power plants and in the heating system of many cities. The repetitive construction way of building coal briquette plants in China had been the main problem which limited the development of this industry, and the manufacturers which survived through the competition are the ones that have adopted new technologies for new machine models. The market has become specialized, and so should be the products.