There is an ongoing debate regarding which is the better option between lump charcoal and briquettes. Each option has its unique sets of pros and cons. There are people with very passionate feelings about the two and is difficult to make them embrace the other one. Lump charcoals and briquettes are among the two most popular types of charcoal fuel. They are a favorite of people with the love for barbecue and grilling.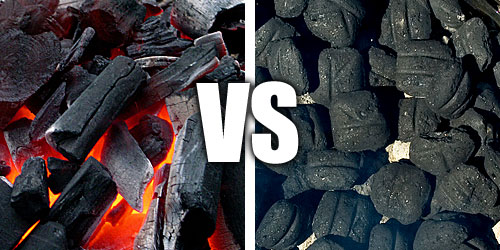 Charcoal briquettes are actually manufactured and appear to be much smaller in size compared to lump charcoal. A wrong belief exists that briquettes are more toxic than lump charcoals.
Make Your Own Charcoal Briquettes
(Charcoal Briquettes Machine for BBQ, Make BBQ Briquettes)
Output
150 kg/h (diameter 30mm)
200 kg/h (diameter 40mm)
250 kg/h (diameter 50mm)

Power
7.7 KW (Main motor 5.5 KW + Automatic laser briquette breaker 1.1KW + force feeder 1.1KW)
Diameter of Finished Charcoal Briquettes
22-65mm
Overall size
1300*800*1600mm
Packing size
1550*1310*1360mm
Appropriate Raw Materials
Our BBQ briquette machine possess good compatibility for both charcoal dust and coal/carbon powder. The process of different materials may differ, for example, for the materials of good viscosity, there is no need of binder, however for other material which has a poor viscosity, binder is needed for better shaping.