You can get a URL for a picture on your computer in 5 simple steps!
(URL is also know as web address)
1. Enter the File location, or click Browse... to look for the image on your computer.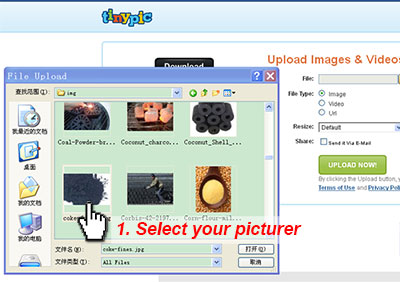 2. Choose the File Type:Image.
3. Click the resize menu and select"Message Board (640x480)".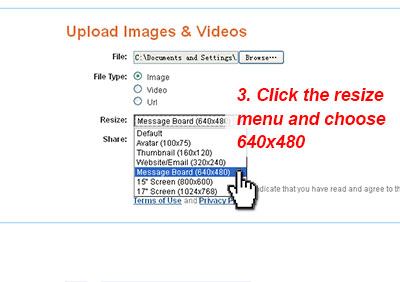 4. Click UPLOAD NOW to upload your image. The verification window will pop up. Just type in the words in the box.
5. Use the last link as the web address of the picture, copy and paste it in the field.