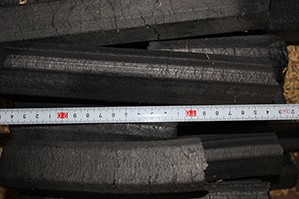 The state council of the People's Republic of China has recently issued a notice on the development plan of biomass industry, in this notice, accelerate the process of biomass fuel economical application; build the biomass fuel supplying system in both the rural areas and the cities; build large biomass fuel processing centers in the places which are rich in agriculture and forest residues; encourage and help the biomass fuel combined with the other fuel supplying system; improving the economic efficiency of biomass fuel; concentrate on the research and development of biomass fuel forming equipment, biomass heating boilers and the house use biomass stoves, make and perfect the product standards for the biomass fuels, make strict pollutant discharge standards, etc. The aim for 2015 is that the amount of biomass fuel use should reach to 0.05 billion tons of standard coal equivalent, the discharge of CO2 would be reduced by 0.095 billion tons. The output value of biomass fuel industry would reach to 150 billion RMB.
Small Scale Biomass Briquette Making Machine
Large Scale Biomass Briquette Making Machine
This is great news for the environmentalists and the biomass fuel companies. AGICO-as a pellet machine extruder manufacturer in China, is looking forward to cooperating with other biomass fuel companies in the future, if you are interested, send a message now!