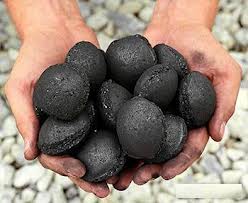 Briquettes are seen as an excellent fuel in all respects on the market. However there is still a drawback – they are non-water-tight. There is only 1 percent of starch which act as binder during the briquetting, and the cost of this could reach 20 cents per ton of briquettes produced. Besides, extra care and costs is needed in drying and handling these briquettes.
Make The Most Of Wates Products
In recent years, waste products dissolved in much water becomes a troublesome. Find an ideal way to utilize these waste products will bear further investigation. Magnesia for instance can be used as inorganic binder. Using it as binder for briquettes is also affordable for most people – the coat would not exceed 22 to 30 cents per ton of briquettes produced. Other inorganic binders, while available as regards price, would not make first-class briquettes.
Want to know more about briquettes machinery or interested in our briquetting equipments, you are welcome to contact us!